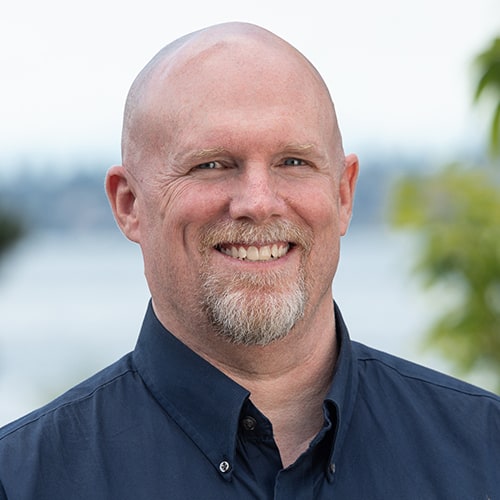 Kirk Seely
Chief Estimator
Kirk's construction career started as a laborer at Iowa State University in the summer of 1989 and continued to pursue a degree in Construction Engineering from Iowa State University in 1993. Almost all his career has been spent as a construction estimator. His experience includes many delivery types (Bid-Build, Design-Build, GCCM, Negotiated GMP, etc.). Over 30 years, Kirk has worked on various project types (higher education, hospitality, healthcare, industrial, historic renovation, commercial office building, sports facilities, residential, etc.). His projects have ranged from several hundred thousand dollars to upwards of five hundred million dollars. Several projects he is most proud to say he has led include the Washington State Legislative Building Rehabilitation Project, The Elliott Bay Seawall Project, The Tulalip Hotel and Casino Expansion, and the Oregon Convention Center and Hotel.
Kirk prides himself on ensuring his estimates are accurate and represent the owner's vision for the project. This includes very early estimates where many details and drawings are not yet provided. In his current position, Kirk oversees the preparation of all estimates, including leading estimates, managing the estimating teams, reviewing final estimates for completeness and accuracy, and presenting Gencap estimates to clients.
During his spare time, Kirk enjoys a few rounds of golf, working in his yard, and spending time with his 13-year-old daughter (a competitive hip-hop dancer who requires him to attend many practices and competitions).