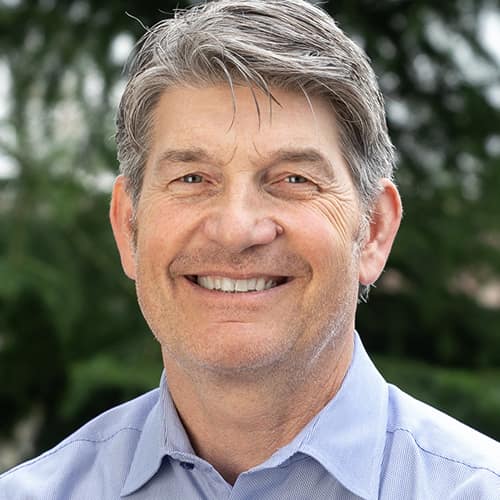 Eric Campbell
Chairman
"Eric Campbell is the Chairman of GenCap Construction Co and Chief Executive Officer of MainStreet Property Group LLC., leading real estate development and construction-management firms dedicated to the vision, construction, and operation of landmark properties throughout the Puget Sound Region.
Eric is also a Managing Member at Insite Property Solutions, which specializes in the management of multi-family properties.
In his myriad roles, Eric is widely recognized for his dynamic industry leadership. He has successfully overseen billions of dollars in real estate transactions, leading the helm in the purchase, development, and operations of award-winning, mixed-used communities.
Eric is the former Owner and President of CamWest Development LLC, an industry-recognized company he founded in 1990. He sold CamWest for $150 million to Toll Brothers, the largest homebuilder in revenue in the Puget Sound region. From 2012 to 2015, Eric led the successful transition of CamWest to Toll Brothers, which was completed in early 2015.
Throughout the course of his decades long career, Eric has received significant accolades for his professional accomplishments. In 2012, under Eric's leadership, CamWest-Toll Brothers was recognized with the prestigious Gold Nugget Award and the Dream Home Award for Historic Renovation for its innovative urban infill community, Nettleton Commons. Prior to that, CamWest's signature affordable community, Greenbrier Heights in Woodinville, was honored with the Governor's Legacy of Livable Communities and VISION 2020 Awards.
Eric was recognized as the 2006 Entrepreneur of the Year for Construction and Real Estate in the Pacific Northwest. He also received the King County Earth Hero Award in 2005 for his commitment to green practices in the development of Shamrock Heights, a 4-star, Built Green, Low Impact Demonstration Community in Renton Highlands.
During his tenure, Eric has implemented Lean practices, strategic planning programs, and key marketing initiatives that led to long-range initiatives not only for the companies he led but for the Master Builders Association, Imagine Housing, and the University of Washington Runstad Center.
Eric lives on the Eastside with his wife and two twin boys and is a graduate of the University of Washington. He currently serves on the advisory board at UW's Runstad Center and the Center for Real Estate Research.